2017 Yonex Queesland Open

Thanks all for your support of the 2017 YONEX Qld Open – Open and Juniors
A big thank you to YONEX Australia/New Zealand for their support of this event.
The venue will open at 8.45am on Saturday for warm up and 8.00am on Sunday.
A YONEX proshop will be available in the hall operated by the Qld Badminton Association. If you are after something specific please email events@qba.net.au to enquire.
YONEX stringing facilities will be in the venue available on a FEE FOR Service basis. Prices will be advised by YONEX Australia
http://ba.tournamentsoftware.com/sport/tournament.aspx?id=50E26884-C6DC-46C0-B597-90378D141F6D
Please note: There can be no camp chairs in this venue as it is not laid out in the same manner as some other halls. There is a big stand available for your viewing.
Spectators are welcome.
2017 Yonex Graded Championships
Entries are now open for the Yonex Queensland Graded Competition
QBA Regrades 19 Sept 2017
Congratulations to the following players on their regrades following the 2017 GOSEN City of Brisbane Graded Badminton Championships.
Clive Law - Open Grade
Yinglang Tang - Open Grade
Jimmy Hsiao - B Grade
Runhui Wang - B Grade
Helen Quan - B Grade
Eriko Sato - B Grade
Chunwei Chen - C Grade
Tristan Ling - C Grade
Well done to these players on their recent performance and their upgrades.
Tournament Season is now well and truly upon us with plenty of Badminton events left on the QBA Calendar. Go to the Events Calendar to find more details
Under 17 Championships and June Bevan Trophy
Queensland Badminton Association is now seeking nominations for the 2017 Queensland Under 17 Squad (nominations close on 12 December 2016). As highlighted on the nomination form players for this squad will be selected based on Open tournaments.
The QLD Under 17 Team will compete in Launceston, Tasmania from 14th April – 22nd April 2017 in the 2017 Australasian Individual Under 17 Championships and June Bevan Trophy.
The Squad will be selected from Open tournaments in 2016. To nominate for this squad you should be turning 15 or 16 in 2017.The Qld Association will separately circulate for nominations for the Under 15 and Under 19 squads when details of these carnivals are received.
2017AustralasianUnder17Championships237.pdf
Australian National Championships 2017 - Nominations for the 2017 Queensland Open Team.
Queensland Badminton Association is now seeking nominations for the 2017 Queensland Open Team.
The QLD Open Team will compete in Melbourne, Victoria from 1st March- 4 March 2017 in the 2017 Lin-Ning EDE CLENDINNEN SHIELD. Please note: Australian National Championships will be held from February 26th – 28th February 2017.
It is expected that players would travel on the 25th February 2017 for those wishing to compete in the National Championships.
To nominate, players must be current members of the Badminton Australia(and renew membership to cover the period of the carnival if required, be in good standing (eg. no outstanding fees), and meet requirements to represent Queensland.
Please return your nomination to secretary@qba.net.au. Nominations will then be forwarded to your Regional Association/Affiliated Club for endorsement. This is to confirm that you are in good standing with the affiliated Regional Association/Affiliated Club.
Badminton Australia has bylaws covering EDE CLENDINNEN SHIELD (NATIONAL TEAM EVENT). This spells out eligibility requirements.
Nominations must be received by the QBA by Thursday 1st December 2016.
2017OpenTeamNomination239.pdf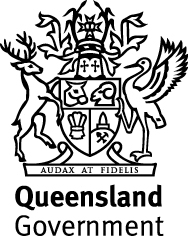 Proudly Supported by:
qld-crest-on-top-2linestacked-b-w164.jpg